Who We Are
Dig Supporters are the backbone of our fundraising efforts here at Friends of NDGS Paleo! Each year, we offer the opportunity for you to donate at different levels to help support NDGS Paleontology and the Public Fossil Digs.
As a thank you for your donation, Dig Supporters receive access to early registration. That's right! You get to sign up before general dig registration opens to the public. If you've ever tried to sign up on open registration day, you know how stressful it is. This is your chance to guarantee you get to attend a dig, without the stress! (Specific dates are not guaranteed!)
How it Works
Dig Supporter registrations will begin in October, 2022 for the 2023 Public Fossil Digs:
October 1st, 2022 – Dig Supporter Registration opens for

current Dig Supporters

October 8th, 2022 – Dig Support Registration opens for

Paleo Pal Members and past Dig Supporters

(who are not currently active).
October 15th, 2022 – Dig Supporter Registration opens to the public.
Registrations are taken on a first-come, first-served basis by clicking on the link below (after sign-ups open). There are a limited number of Dig Supporter spots available so don't wait if you want access to early registration!
Note: You will need a code to access the sign-up page prior to October 15, 2022.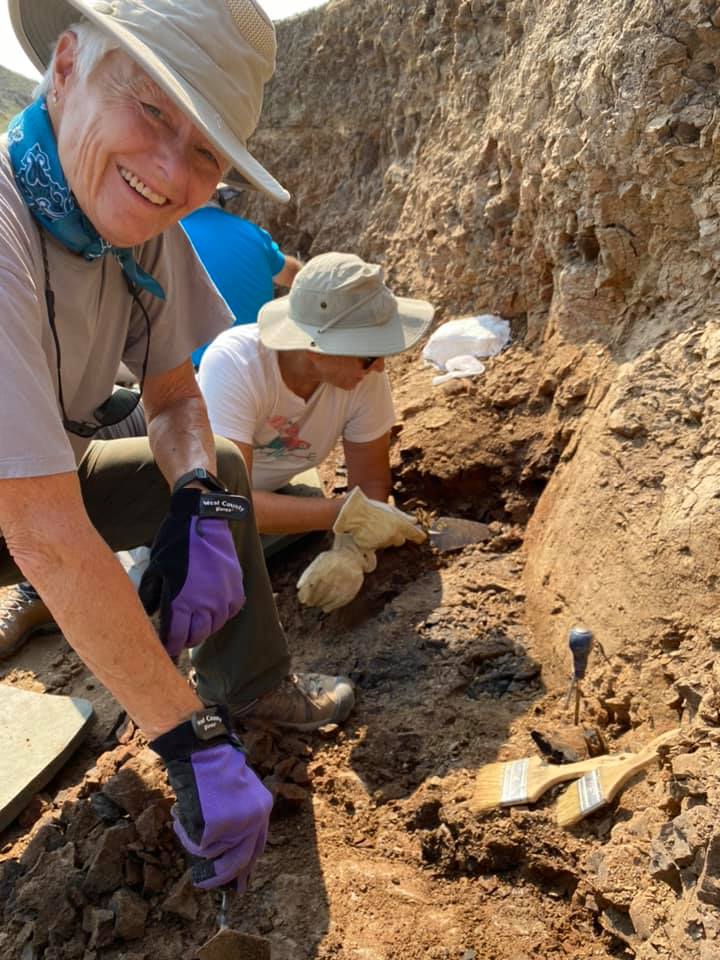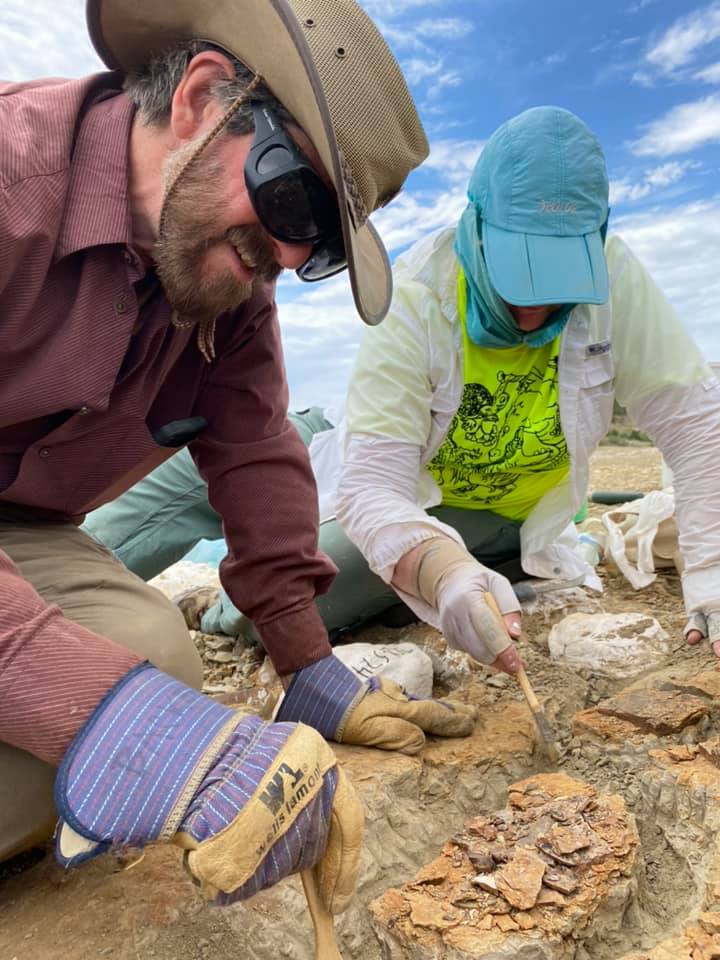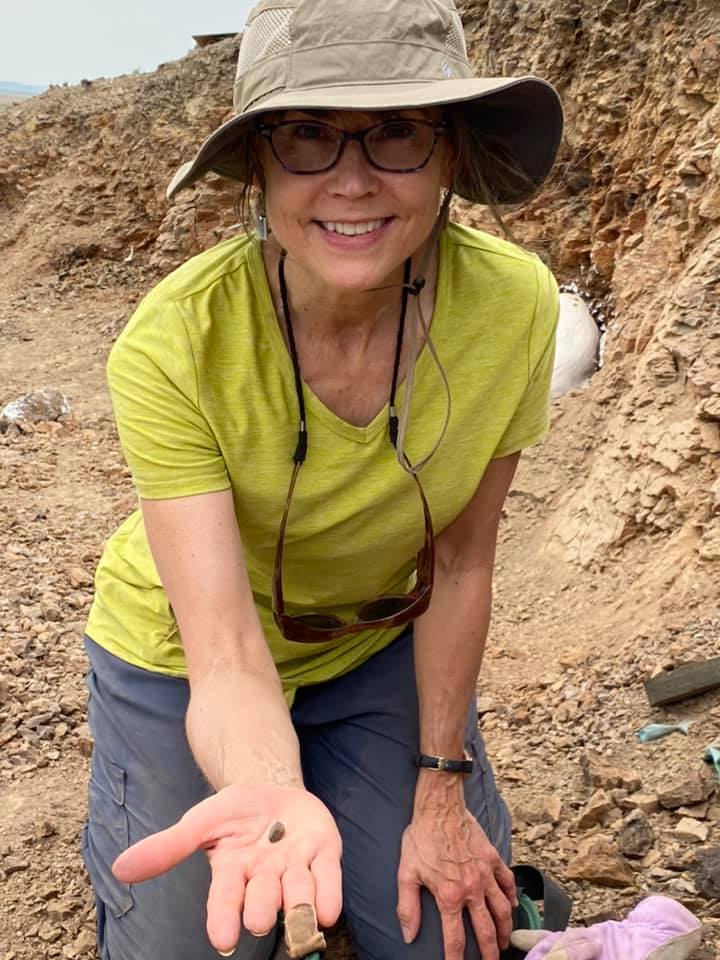 Dig Supporter 2023 Support Levels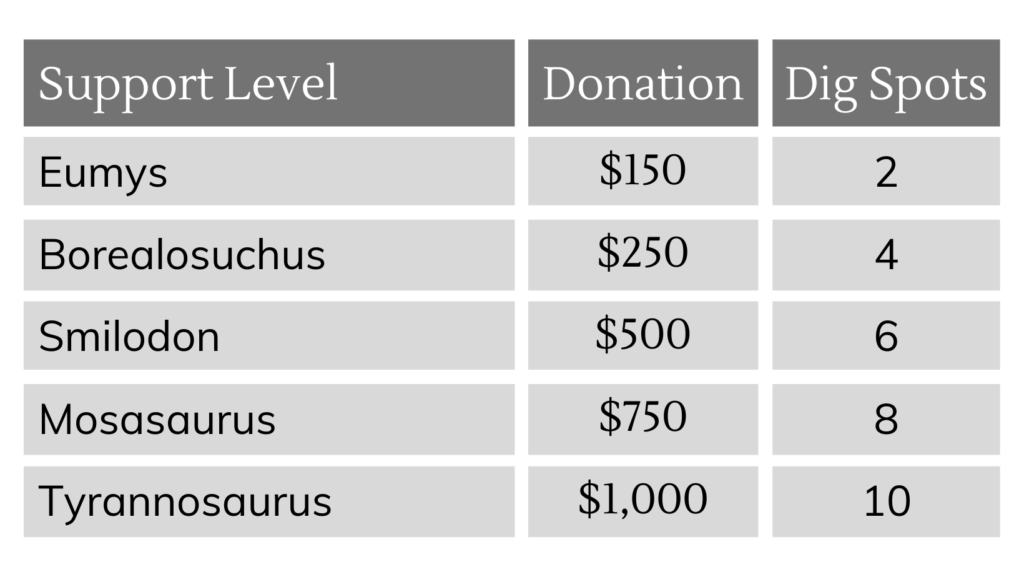 What Does Your Donation Support?
Field & Lab Internships
Provides opportunities for students studying paleontology to gain important technical experience and support NDGS staff.
Public Fossil Dig Program
Provides supplies, equipment, and transportation costs which helps lower the daily registration costs for participants.
Paleontology Exhibits
NDGS Paleontology maintains over two dozen fossil exhibits across North Dakota, making sure everyone can learn our prehistoric heritage.